 The use of restraints in the homecare setting is common, but limited data is available despite the growing need around this problem. A qualitative explorative study was done in which face to face interviews were conducted with nurses who were involved directly in homecare and had relevant expertise in the field. The results demonstrated that there was lack of general awareness about proper indication of restraint utilization in the homecare setting. Results also showed that general practitioners had little role in the decision-making process of restraining patients. Older adults were mostly restrained to provide relief to family and caregivers, which raises further ethical and legal questions about responsibilities of homecare providers, nurses, and general practitioners. Read more here.
The Exersides Refraint was designed by ICU Staff for nurses and families to make patient and staff interaction easier, more compassionate, and more humane in the home setting. The Exersides Refraint provides for the best quality of life based on patient, family and caregiver needs.
Lines, tubes, and devices can be easily tangled and dislodged in the home care setting. When IVs or other medical equipment are accidentally pulled out or dislodged, it usually requires a nurse or other caregiver to travel to the family's home to address the issue. Having to wait for a caregiver very often results in delay of care or medication administration, or additional family supervision. 
Patients often need family at the bedside to keep watch,  making sure lines and devices are not inadvertently removed. This results in lack of sleep for family and less quality time with their loved ones. In some instances, to keep lines and devices in place, patients are medicated to a point where they are not aware of their surroundings, resulting in precious quality time lost.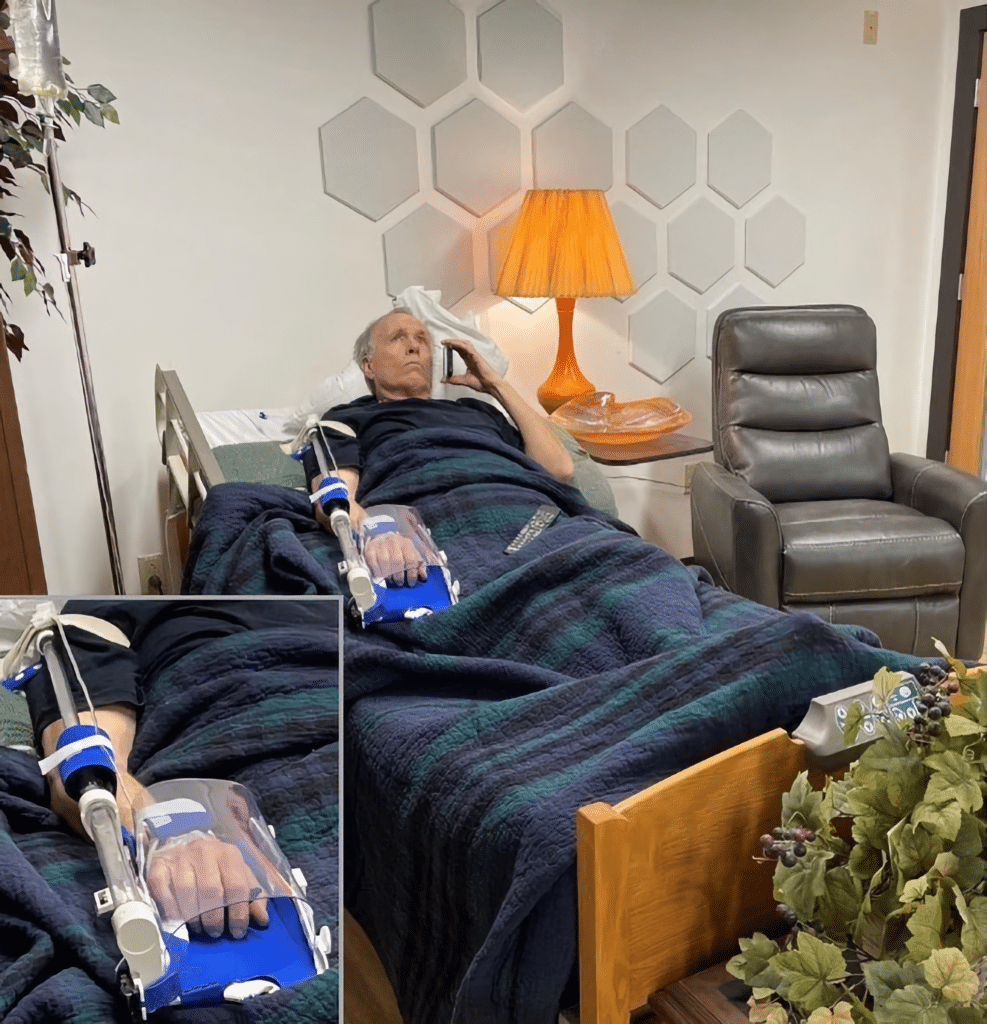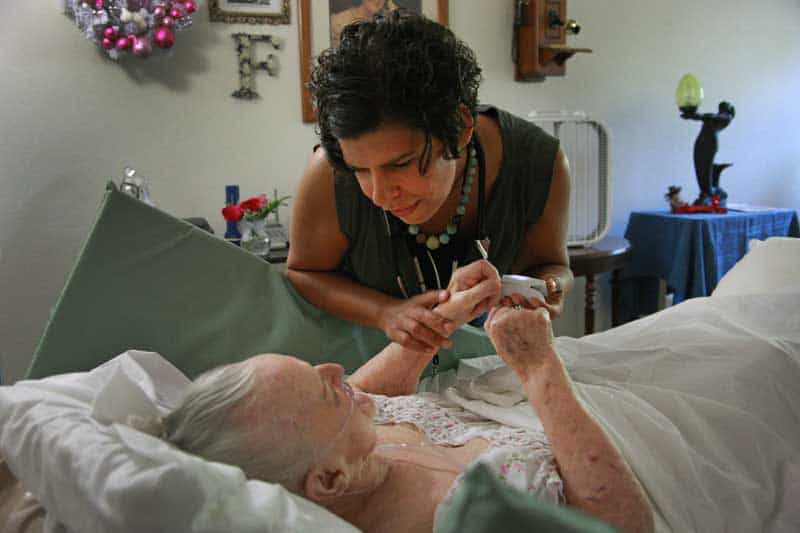 The Exersides Refraint allows patients to be less sedate and better able to spend precious time with their loved ones. The device keeps lines and equipment contained while still allowing the patient to move their arms. Less restriction leads to less agitation for patients and less guilt for families, which allows for more quality time.
The Refraint is versatile and adapts to the needs of the patient. Without a strap, it provides full range of motion. It also has a choice of straps that can be applied to provide more protection of the patient, if needed. 
With the Exersides Refraint, families can rest easy knowing their loved ones are treated compassionately and humanely.  This restraint alternative gives families peace of mind for patient safety.  Caregivers will not have to worry about lines and devices, instead focusing their time and attention to loved ones during this emotional and fragile chapter of life.